Live your Life Edition - Liberty Sisters chats with a Fashion Queen & Serial Pageant Competitor
Liberty Sisters truly believe in supporting you all, no matter where you are in your life, what you wear, what you believe in, what size you are – we got you boo #itsasisterthing.
What matters to us, is that you are livin' your best life looking like a 10 & that you feel AMAZING and are inspired to be the most confident bad-ass-babe version of yourself, because that's what you deserve.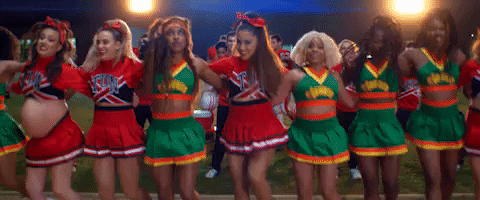 With that being said, we wanted to hear from our babes who are examples of true confidence, girls that have put themselves out there and just went for it Okkrr!
We took the opportunity to chat with one of our girls from the 'sister' tribe, Liz Kirkness who is a serial Pageant Queen & SWIMSUIT USA WORLD FINAL (read on to hear what else this girl does and for some amazing inspiration!) and someone who can inspire women to be confident and own what works for you in life!
In the words of cardi B, Let's get it Poppin! But please can we pop more champagnneee 🎶 🎶
Ok girl, we see your busy and we wanna know a little more about you, what do you do? 
Liz: I'm a commercial model/ bikini model and a Pageant Girl. I also run my own Hairdressing business. I'm a mummy of two little girls Zara 5 and Imogen 10 months.  I have always loved being in front of the camera and traveling. My jobs or events always take me away to amazing and glamorous places. I do everything I do because there is no limit for me. Who says mothers can't do all the glam and adventurous things in life. My mission is to keep my mindset as there is no such thing as "can't"!  I'm doing what I LOVE !  
You sure are living your BEST life! How did you get involved in the fashion/modeling industry? 
Liz: Getting into modeling I never believed I could do it. A friend of mine kept insisting I do a photo shoot which I had no clue about it all or confidence for a photoshoot for that matter. But he kept pushing me and I became hooked. 
– Amazing, you look like you were born for this no questions! (and Zara seems to be a mini you). 
You're an absolute fashionista and always look incredible, so what do you love most about fashion or what does it mean for you?
Liz: For me I love that the fashion industry is for everyone! Fashion is everywhere and interpreted so differently by everyone.  And wearing a simple outfit can make you feel so many different ways. – WE HEAR YOU
Is there anyone you would say has inspired your personal style at all?
Liz: I'll be honest, I don't have one individual that I'm inspired by when it comes to fashion. But I'm huge on wearing fashion that makes me feel great and sexy! Even if I'm at home. – We love hearing you say you wear what makes YOU feel amazing, and that's what it's really about. Fashion shouldn't be what 'society' or 'culture' tells us it should be or what we can or can't wear.

What is your go-to outfit? Are you a little black dress girl or a girl who likes to get creative? 
Liz: I certainly love to get creative with different cuts for clothing. But I do LOVE wearing any dress or top that's backless. – Well, keep bringin' sexy back'!
What is your favorite trend this summer season?
Liz: My favorite trend this year is all matching sets! I'm obsessed. – Right?! Every gal needs a couple of matching sets in their wardrobe! Especially our Miami Set 😉
We can only imagine the variety that is your closet so tell us, what makes you feel most confident when it comes to your selection? 

Liz: My wardrobe is so different, it makes me feel so confident that most of my items I've worn, I have bought from overseas whilst traveling. Generally, most don't have these pieces. – That is awesome! We love to be unique as well with our selections for our collections!
You are the definition of true confidence, what is your advice to other women & girls who struggle with confidence?
Just work it! If you are looking at other women, wanting what they have you'll never be satisfied! We will never realise it but there will always be 5 more things that they want that we already have. – Could not have said it better! Amen girl, amen.
Most of us women have something they dislike about themselves, is there something you struggle with or made you feel self-conscious while growing up & what advice would you give others? 
We are all insecure about something. In school, I went from being called "mosquito" to "red dot" (I was a late bloomer) to coming back after school holidays with huge boobs. And later to one of the biggest in my grade.  Which embarrassed me and created a lot of attention to the growth on my chest. Now I've always had extremely big natural boobs, until I breastfed my eldest daughter and they were destroyed and almost an A cup. 
I felt horrible and embarrassed. I always denied surgery being necessary (I always had huge boobs) but I was sick of every outfit I wore I was no longer confident in! 
Now I have my implants and am happier than ever. Despite what people say, do what makes you happy and feel confident. No one ever knows why or what you went through before. Just go for it. – Thank you for being a real one! Always do what's right for you.
Ok girl, now really, how many Pageants have you competed in? 
I honestly wouldn't be able to tell you! There are so many. But I do know I have more than 50 ish Sashes, they're the ones I've placed in.  – Amazing!! Congratulations that really is amazing, your dedication and love for what you do is something we hope will inspire everyone to follow your dreams and passions!
Competing means life on the road, where are all the amazing places your pageant and modeling career have taken you so far?
My pageants have taken me all over Australia. Starting with Sydney, Melbourne, Gold Coast (countless times), other venues around QLD and all over NSW. Internationally I have competed in Los Angeles, Houston, Las Vegas (3 times), Fiji, Dominican Republic -Punta Cana (3 times) , Mexico- Cancun, Rivera Maya, France- Cannes . And coming up the Philippines. – Wow, that is seriously impressive & sounds incredibly amazing.
(Liz having some fun while over in Cancun after competing in the SWIMSUIT USA Finals)
You competed after giving birth to you first and second child (and looked more amazing each time)! How did you find the time and motivation to get back to the gym? 
It wasn't easy, to be honest, training was the easy bit. The consistency was the hard part. I wanted so badly to prove a point to myself and others that I CAN do everything (modeling wise) and that I can still achieve loads after having a baby. I felt I had more to prove so I trained harder and was very committed, my daughters came with me to training even though it drove me mad. But you won't get abs sitting at home with the kids saying it's too hard! – That's right, you got to put in the hard yards to see the results!
What is your biggest 'Why' behind what you are doing with your life and career? What keeps you going?
People ask me all the time why I do all this. I could never replace this career with a normal job.  This is MY lifestyle that makes ME SHINE and ME happy and it's even better that it makes me money. People forget so often especially with kids to make themselves feel good. My kids can come for the ride with me interstate and overseas too. I get to express me in the best way possible! The people I have met along the way are truly amazing and have made me the person I am today. – 100% life is about finding your balance and your why. Creating the life you want to live is super important and is often lost as we get so focused on tradition and what culture tells us is the right thing to do. Thank goodness things are changing in this modern era of boss babes!
What surprising lessons have you learned along the way?
The biggest lesson I've learned is that No one cares as much as you do! People only say "wow" once, So just be you! – Sing it, sister!
Your career has been a huge success thus far, where are you looking to go next?
Thank you so much !! I'm a bit of a free spirit, so whatever life brings to me with continuing with what I'm doing, I'm happy to move countries or try anything given the chance. Opportunities come and go all the time. So for me, I'm happy to work hard and see where the ride takes me. But ultimately overseas would be nice. – Well, keep working hard babe! Who knows, we may see you on the road with Liberty Sisters one day!!
Lastly, if you had to pick, what is your favorite piece from Liberty Sisters? 
Liz: My favorite piece would definitely have to be the "Dakota button Stretch Denim dress". – Good pick it's a favorite! Who doesn't love a lil denim look!
Thank you so much for being so honest & real with us Liz, we absolutely loved working with you and wish you all the success in the world queen!
Make sure you go follow @Lizkirness on the 'Gram!
Dream Big Ladies, Work Hard, Be confident & slay you
Make sure you are signed up for our Newsletter & are following us on social so you won't miss out on the next ''Life your life Edition''
Interviewed by
Shenay, Co founder of Liberty Sisters
✈💖